tournaments Games
tournaments Games
> tournament Alien Builder - A DVD Tad the explorer and the secret of King Midas
Results of the Alien Builder tournament : 23/01/2019 19:00:00 -> 22/02/2019 19:59:59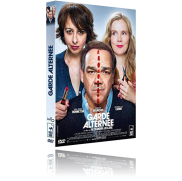 Award Details
Return
Winnings in each Grid of the tournament
1 x Loot - An alternate custody DVD
1 x An alternate custody DVD
1 x 20000 Points
3 x 14000 Points
4 x 5500 Points

10 x 500 Points

39 x 340 Points

80 x 225 Points

120 x 150 Points

Final Rankings
The High Score Ranking is calculated by taking into account only your best tournament score. You can therefore participate several times in the tournament to beat your Previous score and thus better rank
(Ties are broken thanks to the member having reached the first score.)
The New Player Ranking is calculated by taking your High Score at this tournament as long as it is the first time you participate in a tournament this Game.
(If you have already participated in a tournament this Game, you will not be ranked in the New Player Ranking Ties will be broken by the member with the highest score.)
1

121 984
2

27 408
3

3 803
4

280
5

0
The Accumulative Ranking is calculated by adding up all your Scores from that tournament.
(Ties are broken by the member with the highest score.)