Prizes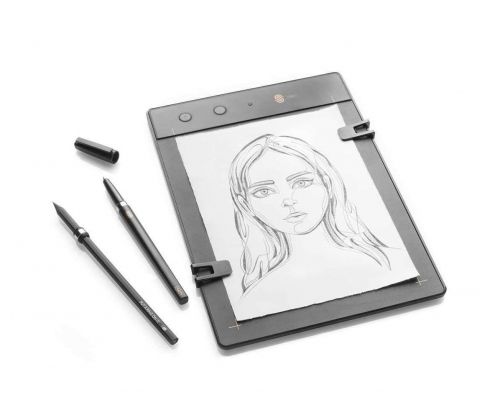 14 662 400 MadPoints
Order this prize !
Description :Dessinez avec vos propres crayons et stylos grâce à la bague magnétique qui donne à votre outil physique un pouvoir numérique. Utilisez la Slate connectée à votre appareil pour voir vos traits se reproduire instantanément. Composants clés: Microcontrôleur: 32-bit 180MHz STM32F4 et 32 magnétomètres tri-axes basse consommation Partagez vos créations sur les réseaux sociaux et exportez-les aux formats PNG, JPG, BMP, MP4 et même PSD et SVG pour la compatibilité avec les logiciels Adobe. Profitez de la fonction Tablette Graphique qui vous permet d'utiliser la Slate avec tous les logiciels de dessin sur PC et Mac comme la suite Adobe, Gimp, et plein d'autres.
Amount :4
How does it work?
1. Please enter your details to receive this prize!

2. Click on the'Confirm my order' button below!
3. MadWin sends you your prize in one week as soon as it is validated(Mode delay noted)
Tip :
- Your Prize Winnings (account" section) will tell you when to send your prize!
- If your postman leaves you a notice of passage do not forget to collect your parcel quickly!
They won this prize recently
They're interested in this prize!